Welcome to the Dokfan Battle Wiki!




The Dokfan Battle Wiki is a free-to-use wiki where users can create fanmade cards based on the battle cards featured in the mobile game Dragon Ball Z: Dokkan Battle. It has 6,865 articles and 23,750 files. Contribute today!


Note: We advise mobile users to switch to desktop view when visiting.

Cards

Events & More

Card Navigation

Guides

Dokkan Battle Creative Hub



Official Dokkan Battle Wikia

Rules and Regulations

Dokfan Battle Wikia Team

Latest Competition Winner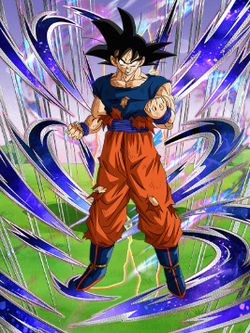 How was your Spring Break?

External Links











Credits

Credits to Dokkan Wiki France, who works behind the scenes to get information out to players worldwide. Also, credits to the Dragon Ball Z Dokkan Battle Wiki team, who keeps templates updated so that fanmade cards can be as familiar as possible.

DISCLAIMER

Remember that whatever assets you borrow from other sources, you should never claim them as your own. No one has any right to copyright such characters or images here. Never forget to credit the artists who originally created the renders used for your card. The best way to do that is by creating a link to the source material. If you can't remember where you found the assets from, simply make a disclaimer in the "Additional Information" section of your card.
© Copyright ™
© Dragon Ball, © Dragon Ball Z, © Dragon Ball GT and © Dragon Ball Super
are all owned by FUNanimation™, Toei Animation™ and Akira Toriyama.
Please support the Official Releases.

Recent Activity

Community content is available under
CC-BY-SA
unless otherwise noted.